John William Cook Reed (1860-1928) was the oldest son of James Henry Reed and Mary A. Cook and a great-grandson of Samuel and Mary Reed. In 1988, he married Nan Jerusha Beard (1861-1935).
Nan was a daughter of Thomas Beard and Catherine "Kate" Chitty.
They are my great-grandparents.
JWC and Nan Reed about 1920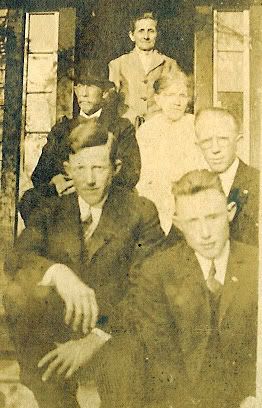 JWC Reed (in hat) is seated beside Nannie. In front are their sons Osborne (my grandfather), Rupert (in glasses), and Harold. Standing in the back is Mary Louise Beard (1852-1935), Nannie's sister.
The Sons: Rupert Lide Reed (1892-1965), John Osborne Reed (1894-1965), Harold William Reed (1898-1941).
JWC and Nan had twin daughters born December 11, 1888. One apparently died at birth. Florrie Mae Reed was almost five years old when she died on October 3, 1893. The twins are buried at Restland Cemetery in Bamberg, South Carolina.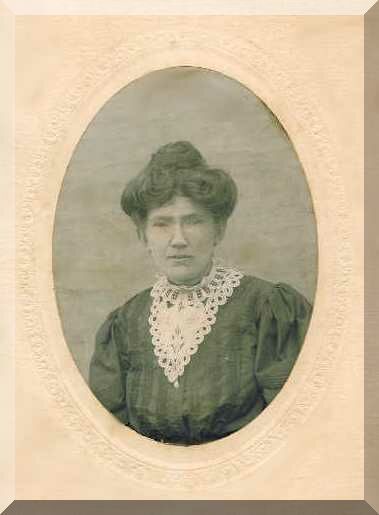 Thank you to Cousin Brad Wise (5-great grandson of Samuel and Mary) for this photo of JWC Reed and his son Harold taken in the 1920s. We are told this was their general store.
1961 Reunion of Descendants of
JWC and Nannie Reed
The two gentlemen in the center are Osborne and Rupert.
To the left of my grandfather is my grandmother Carrie and then Lula Walters Reed (Aunt Lou), Uncle Rupert's wife.
Hattie Perry Reed, Uncle Harold's widow, is to the right of Uncle Rupert sitting on the arm of the chair where her mother Edna Perry is seated.
That's me behind and between Granddaddy and Uncle Rupert.