James Henry Reed was the oldest son of John and Julia Odom Reed and a grandson of Samuel and Mary Clark Reed.
He was my great-great-grandfather.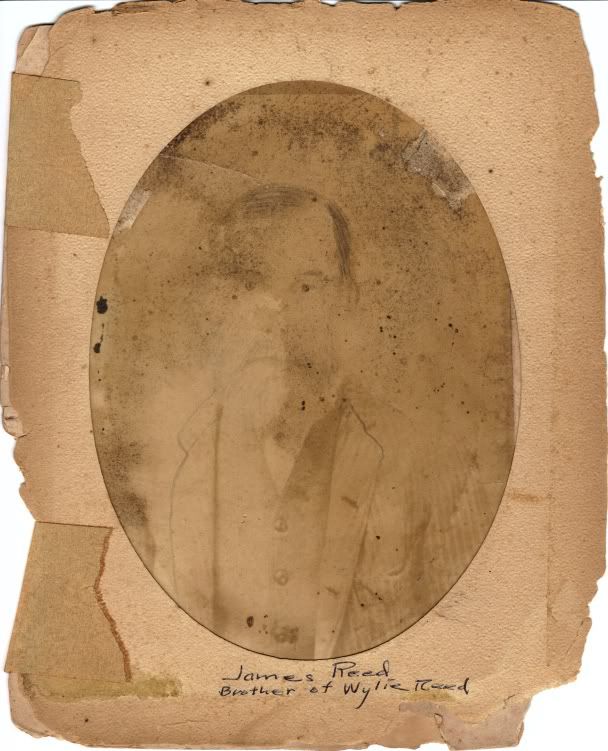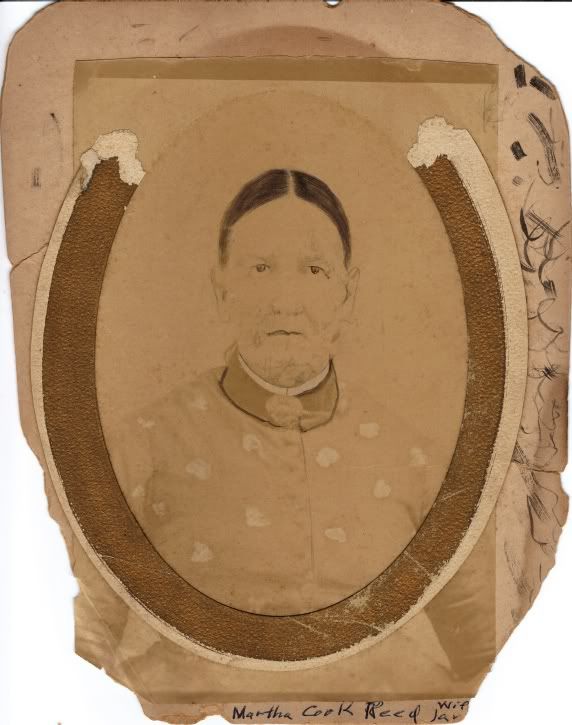 James married Mary A. Cook about 1859.
The handwriting is my grandfather's. I have learned in my research that James's wife's name was Mary, not Martha.
These portraits were identified and entrusted to my care by my grandmother Carrie Strickland Reed around 1978. Two more portraits she identified that day are below.
Grandmother said that this couple was John and Cintha Beard and that they were the parents of Nan Jerusha Beard Reed, my great-grandmother. (Grandmother spelled "Cintha" twice for me to make sure I had it right.)
Thirty years later, after months of research, I determined that Nan's parents were Thomas Beard and Catherine "Kate" Chitty. There was a John and Cintha Beard in the area at the same time, but I have been unable to determine their connection to my family as yet.
Are these people John and Cintha or Thomas and Kate? At the moment, I am assuming they are Thomas and Kate.
Where did Grandmama get the names John and Cintha? It's one of the first questions I'll ask her next time I see her!
These four portraits started my genealogical journey. What a wonderful journey it continues to be!
Cousin Bruce Odom led me to James's birthdate and middle name that he found in the family Bible of Benjamin Odom, Jr. (James's mother's brother).
Sharon Crowley (my fifth cousin twice removed) found his grave
in a family plot in a field off of Gardenia Road in northern Barnwell County.
I am forever indebted to Bruce and Sharon for helping me pass this important milestone in my journey.